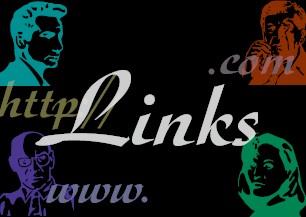 ---
I basically went down my bookmarks menu any pulled out the best XF links. If you find any broken links, please tell me. Enjoy!
Episode Guides and Information
The X-Files Inside-Jokes List - This site lists inside jokes from every episode, plus has other interesting lists, such as the number of times M&S have said "I'm fine."
The X-Files: for the Detail Obsessed X-Phile - Here you will find details on each episode and chacter. Hmmm, now you can finally call Mulder...
X-Files Episode Ratings and Reviews - Viewers rate and review each episode and you can put your vote in too.
Tiny Dancer's X-Files Episode Guide - Every episode is reviewed, with the added feature of transcripts of each ep.
FanFic
The Hub - This site lists various fanfic archives.
The EMXC Archive - Here you will find all the sends of the EMXC mailing list archived.
The Gossamer Project - This is the largest archive. You can find almost any fanfic you want here.
The XFU Chris Carter Library of Internet Fanfiction Classics - Fanfic "classics" are archived in this site.
Multimedia
The Defintive X-Files Source - Pictures, screensavers, desktop themes, soundtracks...
The X-Files Underground - Great movie media.
eXcess - Here is a large collection of episodic .wav files.
Rohan's X-Files Realm - Check out the download section.
'Shipper
Gertie's Shipper-Friendly X-Files Page - Awesome 'shipper photo galleria and fanfic archive.
The M&S Soundtrack Project - 200+ songs that describe the M/S relationship.
MSRISMA - Any Sarah fan will love this site. It shows how Sarah's songs symbolize MSR.
Miscellaneous
X-Files University - What's your major?
ConneXion - You can get a X-Pal here, that is, another X-phile to exchange e-mail with.
Fox William Mulder on the Web - Mulder-defenders unite!
Link to Believe
To link to this site, you can use the banner below:
---
Back to Believe.